BACHELOR'S PROGRAM OUTDOOR
INTERNATIONAL SALES & PROMOTION
Discover training courses created to meet the needs of the industry. Give meaning to your future career and become a member of the OSV ACADEMY.


What you will learn and experience
Over the course of 6 months, you will develop specialized skills while in the Alps, the heart of the European Outdoor Industry.
Since this spectacular region is highly prized by both the outdoor sport enthusiasts and the headquarters of world-renowned outdoor sports companies, you will be in the right place to expand your network. You will also work closely with Outdoor Sports Valley to gain privileged access to their member companies. Courses in classrooms are at the IUT Annecy campus and OSV Annecy Base Camp business incubator building.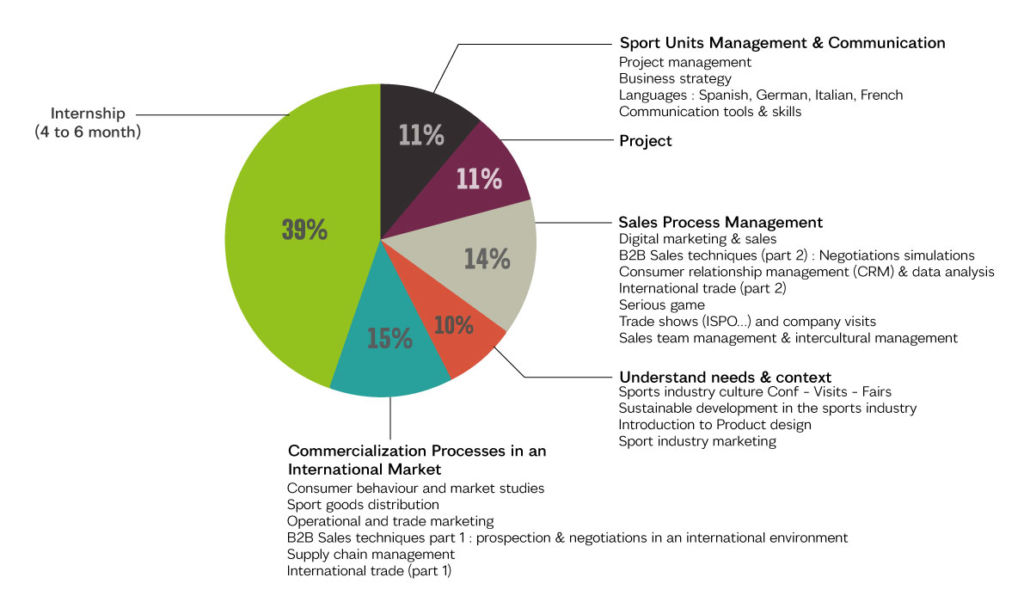 Once courses finish, you will have the opportunity to apply your skills by completing a 6-month internship in an outdoor sports company.
Keys moments
Back-to-school with the 3 OSV Academy bachelors
Integration day: experience a unique day with the students of the 3 courses. Explore the city of Annecy and its surroundings in a relaxed atmosphere!
Industry Culture Conferences: take part in a cycle of 8 conferences on key and current industry themes. Led by professionals and business founders, these Thursday meetings will be an opportunity to learn more and start building your network!
Work with your group on a project given by a company
OSV Academy Internship Forum: OSV offers students the opportunity to meet companies in 10-15 minute interviews. The perfect time to find an internship! This afternoon, meet up to 25 companies to find the internship (and maybe the job) of your dreams!
ISPO: Take part in the biggest outdoor sport fair which takes place in Munich every year.
Project: present the result of your work on your group project. The sponsoring company, an OSV representative and your program teachers will be there to listen to you!
Fully integrate the outdoor world thanks to your internship!
Internship presentation: Submit a detailed report of your internship.