BACHELOR'S PROGRAM OUTDOOR
MARKETING & COMMUNICATIONS
Discover training courses created to meet the needs of the industry. Give meaning to your future career and become a member of the OSV ACADEMY.


APPLICANT PROFILE
This professional degree is open to entrepreneurs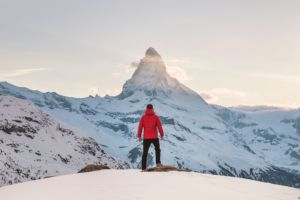 and creative students who share a passion for sports.
Prerequisites :
• Strong English skills
• Product Design or Graphic Design, Adobe tools (Illustrator, Photoshop)
• Comfortable with digital communication tools and social media
• Video editing is a plus
We recruit International open-minded students of all nationalities with at least 2 years of university studies in Design or Communication. DUT, BTS, L2, or the equivalent (120 ECTS). Those individuals with official recognition of aqcuired skills through past work experience may also apply.
THE APPLICATION & SELECTION PROCESS
First apply online through the IUT Annecy website where you will be asked to provide test scores supporting documentation. You also need to provide a cover letter, a resume, 1 photo, and a copy of your passport. Registration is open from January to June.
The selected applicants will be interviewed face-to-face of via video conference.
REQUIREMENTS
The program is open to students of all nationalities and with different academic backgrounds. Admission includes the following requirements:
2 years of university level coursework (equal to 120 ECTS)
Highly proficient in English (TOEIC 700)