LICENCE PROFESSIONELLE OUTDOOR
MARKETING & COMMUNICATIONS
Discover training courses created to meet the needs of the industry. Give meaning to your future career and become a member of the OSV ACADEMY.


MANAGING YOUR CAREER
You will have the opportunity to apply your skills by completing your academic year with an internship in an outdoor sports company.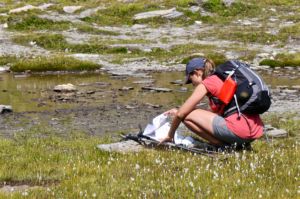 Through the OSV network, you will have access to a variety of contacts, ranging from family-owned companies to world-renowned brands. In past years, students were recruited for internships in companies such as Rossignol, adidas, Snowleader, Columbia, Salewa, Mavic, Dynafit, Salomon, In & Motion, Faction Skis, etc.
In addition, you will have the opportunity to participate in the OSV Internship Forum. This key meeting will provide you the chance to speak face-to-face with managers and executives from outdoor sports companies large and small, and to gain crucial interview experience as well as identify those companies that interest you for a potential internship.You can either choose to stay in France or gain international experience by working abroad. At the end of the internship, you will be graded on a written report and an oral presentation.
JOB OPPORTUNITIES
After completing the Sports, Design & Communications Bachelor's program, you will be able to target positions in large international sports and outdoor companies and local brands such as go-to-market Manager, product manager, marketing/communications manager, etc.
The following companies provide their support
This program was created by professionals from the sports industry: Outdoor Sports Valley (OSV) is an industry trade association made up of more than 460 companies from the outdoor sports industry and located in French alpine town of Annecy.
Other design, marketing, and communications companies involved in the program: Chedal Anglay Design, Muzzle Agency, and Thierry Paris Conseil.
This program is receives support from CITIA.